Measuring your ironing board
You must ensure that your ironing board is the correct size for this product.
To ensure the correct fit the board should be measured at its widest point including the depth and its longest point including the depth.
Length = A + C + C
Width = B + C + C
We've made all of our ironing board covers a slightly more generous size to cope with the multiple options of ironing boards available.
Are you sure that this cover will fit your shape & size of Ironing Board?
Homepage > Storage Bags and Chests > 1 Caraselle Jumper/Sweater Storage Bag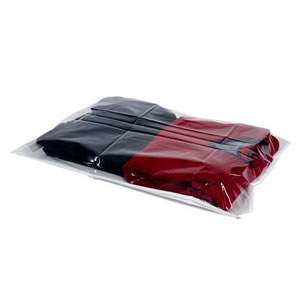 Questions? Call us anytime on 08000 199 309 INTERNATIONAL +44 (0) 207 267 5003
No more holes in your jumpers! Keeps moths away
Made in heavy gauge transparent polythene with a sturdy zip & cotton binding
Ideal for storing away those out of season sweaters
Made from biodegradable material
See through moth resistant wardrobe storage
Great for protecting your cashmeres
I use the jumper/sweater storage to protect clothes from a moth infestation that is proving very stubborn in eradicating.
Thank you for the very speedy delivery of my recent order. The bags are perfect and will hopefully reduce my moth problem. But a big thank you for the Caraselle Pet Hair Remover Lint Roller Brush - with two big German Shepherds and moulting season already here, it was a perfect surprise! Michele Payton
Made in heavy gauge polythene with a sturdy zip & cotton binding.
The bag is ideal for storing away those out of season sweaters. Depending on how bulky the garments are the Sweater Bag can store up to four items.
Size - 65cms x 45cms ( 25.5" x 17.5" )
This product can be found in the following locations:
Monica Ziober - Saturday, 9th March 2013, 3months ago

Oh, these are just fabulous! Large enough for quite a few sweaters, I even keep my nice handbags in them when I don't use them. It's a very good quality plastic, thick and firm. Love these bags!

robert jones - Thursday, 31st January 2013, 4months ago

Any of my friends that need to protect sweaters etc.

Sue Davis - Monday, 7th January 2013, 5months ago

Good product, no hesitation in recommending

Josephine Viney - Saturday, 22nd December 2012, 5months ago

I put jumpers in them to prevent moth damage, something we'd forgotten about. They seem to be just the right quality, not too heavy but though enought no to split

Alison Crook - Tuesday, 30th October 2012, 7months ago

bags are great ,fit more than one jumper great for protection from moths which is why i brought them

Rosie Henniker-Major - Monday, 29th October 2012, 7months ago

Invaluable for protecting my clothes from moths, and very useful having a clear cover to be able to see what is in each bag.

Lynn Smith - Tuesday, 25th September 2012, 8months ago

Think that these are great, recommend them to everyone.

Ian Patterson - Wednesday, 5th September 2012, 9months ago

For storing sweaters

DIANE NEWBOULD - Thursday, 23rd August 2012, 9months ago

Used to store shirts,jumpers etcnnUseful for packing tidily when travellingnnThe zip has broken on two which I bought locallynlast year

Patricia Thornton - Tuesday, 31st July 2012, 10months ago

I use these bags for storing sweaters. They are a perfect size and are sturdy enough for even the heaviest of sweaters.

Norma Oliver - Monday, 30th July 2012, 10months ago

I use the peva sweater bags for storing bedding, jumpers, woolly hats, gloves and scarves. The bags protect the clothing and they make it much easier to organise my fitted wardrobe.

Catherine Kirkman - Wednesday, 25th July 2012, 10months ago

Excellent product

James Anderson - Monday, 9th July 2012, 11months ago

for packing my clothes for holidays

Paul Clarkson - Thursday, 31st May 2012, 12months ago

I use the jumper/sweater storage to protect clothes from a moth infestation that is proving very stubborn in eradicating.

Deidre Dolby - Wednesday, 30th May 2012, 12months ago

The perfect thing for storing sweaters over the winter. Nicely made and easy to use.

june price - Monday, 28th May 2012, 12months ago

To store winter and summer clothing as appropriate.

C P Cretton - Monday, 14th May 2012, over a year ago

Very useful & lightweight. Reasonably priced.

Gillian Bassett - Friday, 11th May 2012, over a year ago

I think we now have about 15 of these...perfect for storing jumpers tidily and away from moths

Doreen Collier - Thursday, 26th April 2012, over a year ago

were out of stock and i was phoned and told when thry arrived in stock ..Then i placed my order which as always was dealt with promptly . i use the bags to store items away from moths for which i find the quality very good.

Bridget Youngs - Saturday, 21st April 2012, over a year ago

Excellent purchase. The bags are well made, easy to open and fill and fit my drawers ideally.

Irene Brockie - Monday, 20th February 2012, over a year ago

I would be happy to recomend this product to anyone.

Maria Heafford - Thursday, 9th February 2012, over a year ago

Depending on the size of jumper/cardigan. 2 bulky sweaters or 4 - 6 smaller finer items. I managed to fit 2 storage bags in one drawer. Ideal for beds with bottom drawers. They appear to be very well and of good quality only time will tell.

Brian Hume - Wednesday, 8th February 2012, over a year ago

I am going on a tour for a month and I am using these storage bags for packing clothes in my suitcase e.g tops in 1 trousers in another etc etc.They keep everything neat and tidy & I can see everything in each bag without having to unpack the whole case.I think they will serve this purpose brilliantly.

Angus Murray - Monday, 6th February 2012, over a year ago

Great product

t Fieldwick - Thursday, 2nd February 2012, over a year ago

good

Jennifer English - Wednesday, 25th January 2012, over a year ago

Much larger than seen in the picture so stores many more jumpers

Anthony Arengo-Jones - Tuesday, 24th January 2012, over a year ago

Excellent - well made and good for purpose

gill rothera - Monday, 26th December 2011, over a year ago

Good product. Looks like it will work well!

Sally Wheeler - Wednesday, 21st December 2011, over a year ago

I use these to store knitwear, for which purpose they are excellent.

DA Swete - Friday, 2nd December 2011, over a year ago

good to see the sweaters without unzipping

J D Windrow - Tuesday, 13th September 2011, over a year ago

Very prompt. But would have helped if dispatch hasd been advised.

anita colloms - Wednesday, 18th May 2011, over a year ago

These bags are just what we were looking for to protect sweaters. It would be useful if they also came in smaller sizes, say, to hold 2 sweaters.

Annabel Darrall-Rew - Thursday, 5th May 2011, over a year ago

Yet more of my war against moths and very useful as you can see what is in the bag.

annette johnson - Wednesday, 30th March 2011, over a year ago

An excellent product made of high quality materials and well designed to avoid the dreaded moths.

Caroline Duncan - Thursday, 24th February 2011, over a year ago

Excellent. They look neat and tidy. will defintely order some moew.

Doreen Collier - Saturday, 22nd January 2011, over a year ago

Nice size bag ...........strong too. Thank you

Ana West - Tuesday, 12th October 2010, over a year ago

Excellent

Bernadette Morray-Jones - Thursday, 1st April 2010, over a year ago

good size can fit 4 jumpers and perfect fit for my drawer

Janet Halbard - Thursday, 11th February 2010, over a year ago

Andrew Willoughby - Monday, 1st February 2010, over a year ago

Great products, not only for storing jumpers/sweaters but also wool socks and thermal underwear! Can keep them moth free, and conveniently together.

Bill Renwick - Thursday, 21st January 2010, over a year ago

Does the job OK but a bit on the big side for my drawers