Measuring your ironing board
You must ensure that your ironing board is the correct size for this product.
To ensure the correct fit the board should be measured at its widest point including the depth and its longest point including the depth.
Length = A + C + C
Width = B + C + C
We've made all of our ironing board covers a slightly more generous size to cope with the multiple options of ironing boards available.
Are you sure that this cover will fit your shape & size of Ironing Board?
Homepage > 1 Pack of 2 Clothes Moth Pheromone Traps
1 Pack of 2 Clothes Moth Pheromone Traps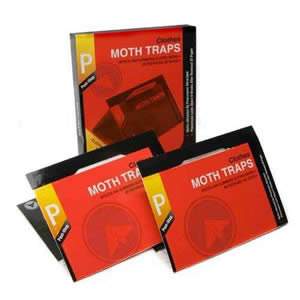 Questions? Call us anytime on 08000 199 309 INTERNATIONAL +44 (0) 207 267 5003
Buy 1 Pack of 2 Clothes Moth Pheromone Traps
Simple & effective moth control
The attractant lasts for up to 6 weeks from activation
Slow release strip
2 traps per pack
Chemical free
These sticky traps are great because the moths get stuck on them and die. Mine are always tiny so my hope is they got stuck before they were old enough to breed. It also let's me know which cupboard they are in so I can preform more radical extermination techniques
To all the good people at Caraselle. Thank-you so much for all your help in eradicating my moth infestation. All the products you advised me to get have worked perfectly, just as described. Your delivery time is incredible, next morning, Fantastic.!! Again my Thanks, I have managed to save all but one of my carpets and rugs and for this I and my insurers truly owe you and your wonderful team. Best Regards. Kirk, Barnsbury, Islington

1 Pack of 2 Clothes Moth Pheromone Traps Reviews »
Average 4.3/5 from 8 reviews.
Each pack contains 2 individual traps. These traps are designed to be hung in clothing storage areas, are simple to assemble and installed in seconds.
Male clothes moths are attracted to the trap by pheromones contained in a slow release strip, then caught on the glue inside the trap. Consequently, infestation is reduced as females do not mate.
The attractant lasts for approximately 6 weeks from activation
Easy to Use
No chemicals
1 Pack of 2 Clothes Moth Pheromone Traps can be found in the following locations: