Measuring your ironing board
You must ensure that your ironing board is the correct size for this product.
To ensure the correct fit the board should be measured at its widest point including the depth and its longest point including the depth.
Length = A + C + C
Width = B + C + C
We've made all of our ironing board covers a slightly more generous size to cope with the multiple options of ironing boards available.
Are you sure that this cover will fit your shape & size of Ironing Board?
Homepage > 1 Pack of 4 Powerful Fly Papers
1 Pack of 4 Powerful Fly Papers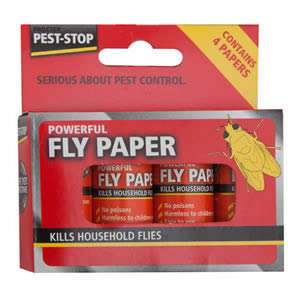 Questions? Call us anytime on 08000 199 309 INTERNATIONAL +44 (0) 207 267 5003
Buy 1 Pack of 4 Powerful Fly Papers
The traditional method of trapping Flies in the home
The stocky strip traps flies on contact
Each pack contains 4 rolls.
Each roll can trap up to 100 flies
Used for the office and the product is effective.

1 Pack of 4 Powerful Fly Papers Reviews »
Average 4.6/5 from 7 reviews.
Pack of 4 x Powerful Fly Papers. A traditional method of trapping flies in the home. These sticky paper strips are hung from the ceiling & trap flies on contact.
Simply untwist & hang up for immediate use
Drawing pin & hanging loop provided
Simply dispose of in the bin when full
Each tube can catch up to 100 flies
1 Pack of 4 Powerful Fly Papers can be found in the following locations: