Measuring your ironing board
You must ensure that your ironing board is the correct size for this product.
To ensure the correct fit the board should be measured at its widest point including the depth and its longest point including the depth.
Length = A + C + C
Width = B + C + C
We've made all of our ironing board covers a slightly more generous size to cope with the multiple options of ironing boards available.
Are you sure that this cover will fit your shape & size of Ironing Board?
Homepage > Black 6ft Protective Breathable Rail Cover
Black 6ft Protective Breathable Rail Cover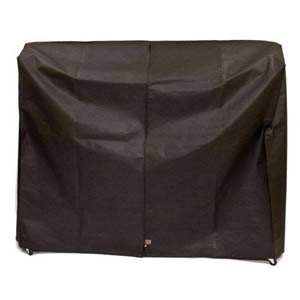 Questions? Call us anytime on 08000 199 309 INTERNATIONAL +44 (0) 207 267 5003
Manufactured to Caraselle's specification
Strong & robust Breathable material
Ideal for storing clothes in spare bedrooms & lofts
Protect your clothes from dust / moths but let your clothes breathe at the same time
Other sizes available
Will use in attic of new home
Garment Rail Breathable Protective Covers.
Manufactured exclusively to our specification in a heavy duty black polypropylene breathable fabric.
This cover is designed to protect your clothes as they hang on the rail. The cover is zipped from top to bottom for easy access.
Ideal for long term storage of garments. We also produce the same style of cover for our 3', 4' & 5' Garment Rails.
Size : Width = 188 cms ( 74" ) Height = 150 cms ( 59" ) Depth = 60 cms ( 23 1/2" )
This product can be found in the following locations:
Ron Warming - Wednesday, 30th November 2011, over a year ago

Will use in attic of new home

Anna-Marie Grimsdale - Saturday, 15th January 2011, over a year ago

Great cover brilliant for our loft space!

beverley sheldon-hill - Sunday, 5th September 2010, over a year ago

just what i wanted .It meet my expectations.I would have given it five stars but need to see how its works over a longer period of time.

Bev Howard - Friday, 23rd July 2010, over a year ago

Catherine Walters - Thursday, 24th June 2010, over a year ago

Does what it says on the tin! Fits very well over the rail and clothes. Does not look very pretty but that was to be expected. Fantastic service from caraselledirect. Would definitely recommend.

Anna Jomaa - Saturday, 12th June 2010, over a year ago

Wanted a soft fabric which was strong enough not to split or tear, and which would hang easily. This appears to be it.

Charlotte Zoltonos - Saturday, 17th April 2010, over a year ago

speedy delivery and great service.

does exactly what it says, good product