Measuring your ironing board
You must ensure that your ironing board is the correct size for this product.
To ensure the correct fit the board should be measured at its widest point including the depth and its longest point including the depth.
Length = A + C + C
Width = B + C + C
We've made all of our ironing board covers a slightly more generous size to cope with the multiple options of ironing boards available.
Are you sure that this cover will fit your shape & size of Ironing Board?
Homepage > Car, Caravan & Motor Home Accessories > Black Breathable Caraselle King Size Duvet & Quilt Storage Bag, 65 x 55cms ( 25 1/2" x 21 1/2" )
Black Breathable Caraselle King Size Duvet & Quilt Storage Bag, 65 x 55cms ( 25 1/2" x 21 1/2" )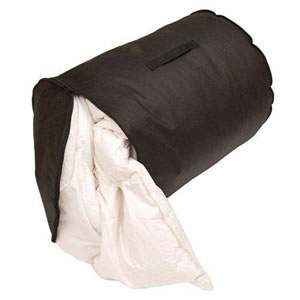 Questions? Call us anytime on 08000 199 309 INTERNATIONAL +44 (0) 207 267 5003
New design using breathable fabric to care for your duvets & pillows
Use to store feather/down filled duvets
Biodegradable material
Great for taking pillows & duvets on camping trips
Ideal for Caravans
This is our Black breathable King Size Duvet Storage Bag. The new design with the zipped opening at the end makes it very easy to put duvets / pillows etc into the bag. There is a strong carry handle on the side. The storage bag can be stored vertically or horizontally.
This breathable bag is ideal for storing those luxurious feather / down duvets & pillows. Also very suitable for storing dirty washing when travelling. Great for use in boats & caravans.
65 x 55cms ( 25 1/2" x 21 1/2" )
We also have a smaller size for Double Duvets available - reference : 1381
This product can be found in the following locations:
Elizabeth Rowlands-Rees - Wednesday, 6th March 2013, 3months ago

Great for storing duvets and sleeping bags in the airing cupboard. Once labelled its easy to remove the right items as and when needed.

- Friday, 1st February 2013, 4months ago

Super quality

- Sunday, 8th July 2012, 11months ago

Just what i needed,good size

Jim Horlock - Friday, 18th May 2012, over a year ago

The product fulfilled our need

Lynn Blackmore - Thursday, 17th May 2012, over a year ago

good size for kingsize duvet plus pillows

Hilary Clarke - Sunday, 25th March 2012, over a year ago

I over estimated the size I wold need, so it was bigger than expected. More for protection rather than storage, as you've want to squash it down more to store.

Tom Swithenbank - Monday, 26th December 2011, over a year ago

Not as sturdy as I expected (and much roomier)

Carol Armstrong - Thursday, 8th December 2011, over a year ago

It stores a king size 4.5 tog duvet and two pillows. I will only know how good it is when I have used it for a few years.

Anthony Watson - Saturday, 12th February 2011, over a year ago

These bags are excellent for holding duvets and pillows.

david john whitehouse - Thursday, 20th May 2010, over a year ago

hello i find the duvet storage bag very useful it keeps it tidy and stores neatly. yes i would recommend to some one
bye david.

David Wood - Wednesday, 13th January 2010, over a year ago

Brilliant!

Angela Turner - Wednesday, 9th December 2009, over a year ago

For the quality and design of the product it is very good value. It comfortably holds a pretty bulky 12.5Tog duvet and two pillows. I went to the Argos site initially, but the reviews for a non-breathable storage bag would deter anyone from purchasing. Excellent delivery time.