Measuring your ironing board
You must ensure that your ironing board is the correct size for this product.
To ensure the correct fit the board should be measured at its widest point including the depth and its longest point including the depth.
Length = A + C + C
Width = B + C + C
We've made all of our ironing board covers a slightly more generous size to cope with the multiple options of ironing boards available.
Are you sure that this cover will fit your shape & size of Ironing Board?
Homepage > Homecare > Acid Free Tissue Paper & General Purpose > Blue Tissue Paper (25 sheets)
Blue Tissue Paper (25 sheets)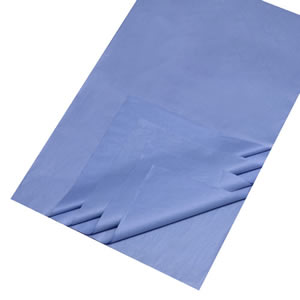 Questions? Call us anytime on 08000 199 309 INTERNATIONAL +44 (0) 207 267 5003
Buy Blue Tissue Paper (25 sheets)
Machine Glazed 18 gsm Soft Tissue Paper
Large sheets 50 x 70 cms
Made from recycled paper
Ideal for Gift Wrapping
Variety of attractive colours available
Good quality, will use for wrapping and stuffing shoes

Blue Tissue Paper (25 sheets) Reviews »
Average 5.0/5 from 1 reviews.
Machine Glazed 18GSM Soft Tissue paper. Available in large sheets 50 x 70 cms ( 19 3/4" x 27 1/2" ). Our tissue paper is made from recycled paper.
Ideal for general wrapping - bottle/pottery wrapping, stuffing bags. Add colour & presentation to your gift wrapping. Each pack contains 25 large sheets.
We have a variety of colours available - yellow, red, blue, green, cerise & white ( acid free ).
Blue Tissue Paper (25 sheets) can be found in the following locations:
Rating:
Customer Review:
Good quality, will use for wrapping and stuffing shoes
Reviewed By:
Alasdair Catton-Chastain
|
Review Date:
22-11-2011