Measuring your ironing board
You must ensure that your ironing board is the correct size for this product.
To ensure the correct fit the board should be measured at its widest point including the depth and its longest point including the depth.
Length = A + C + C
Width = B + C + C
We've made all of our ironing board covers a slightly more generous size to cope with the multiple options of ironing boards available.
Are you sure that this cover will fit your shape & size of Ironing Board?
Homepage > Homecare > Dehumidifiers & Moisture Absorbers > Caraselle Gel-Safe Moisture Trap Refill Pack - 2 Refills
Caraselle Gel-Safe Moisture Trap Refill Pack - 2 Refills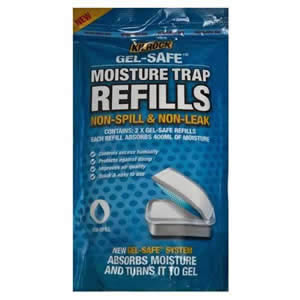 Questions? Call us anytime on 08000 199 309 INTERNATIONAL +44 (0) 207 267 5003
The trap turns moisture into a gel, not liquid!
Non - Spill & Non - Leak
Controls excess humidity
Protects against damp
Improves air quality
Quick & easy to use
I am very pleased to be able to let you know that having used the Caraselle Gel-Safe Moisture Trap to clear the condensation from my windows not only have I been able to have clean, clear, windows to see out of which is not causing any damage to my property but even more than that I have experienced a great benefit fo my health too. As I am living with a serious chest complaint any condensation can settle on my chest and I can feel very unwell. However, since using this property the air around me is still clean and fresh, so does not restrict my breathing. It is nice to be able to give you feed back on how this product has made such a difference to me. Thank you, Beryl
2 Refills for the Gel-Safe Moisture Trap. Each refill absorbs 400ml of moisture.
Damp is the main cause of damage to materials in the home. The Gel-Safe system regulates excess humidity, keeping it at the optimum level. This prevents damp, mould, mildew, bacteria & musty odours - improving overall air quality & comfort.

The trap turns moisture into a gel, not liquid.

The Gel-Safe residue cannot be spilled, this makes it ideal for multi-purpose use ie. Wardrobes, cupboards, cars, caravans & boats. The refills are extremely easy to replace with no mess or spillage.
Non - Spill & Non - Leak
Controls excess humidity
Protects against damp
Improves air quality
Quick & easy to use
New Gel-Safe system absorbs moisture & turns to gel
This product can be found in the following locations:
Geoffrey Barrington - Monday, 18th March 2013, 3months ago

Effective.

heather foster - Wednesday, 27th February 2013, 3months ago

excellent

Vanessa Pugh - Monday, 18th February 2013, 3months ago

good product

Sonia Saxton - Thursday, 31st January 2013, 4months ago

Will use these if trap works.

Deborah Simmonette - Tuesday, 29th January 2013, 4months ago

works would recommend

Christine Ellis - Wednesday, 29th August 2012, 9months ago

good product

Phillip Reardon - Thursday, 5th January 2012, over a year ago

We use the item to help avoid condensation on single glazed windows. The refills were different to the previous we used and which we were very pleased with, so the jury is still out until we see if these are just as good. However, we would definitely recommend the product

Julia Perkins - Friday, 30th December 2011, over a year ago

Not had to use this yet

Chris Merriman - Friday, 2nd December 2011, over a year ago

Handy to have the refill option instead of having to renew the entire product.

Christine Dye - Sunday, 21st August 2011, over a year ago

Beryl Still - Wednesday, 2nd February 2011, over a year ago

So easy to use - no messing about with crystals which can hurt hands