Measuring your ironing board
You must ensure that your ironing board is the correct size for this product.
To ensure the correct fit the board should be measured at its widest point including the depth and its longest point including the depth.
Length = A + C + C
Width = B + C + C
We've made all of our ironing board covers a slightly more generous size to cope with the multiple options of ironing boards available.
Are you sure that this cover will fit your shape & size of Ironing Board?
Homepage > Garment Rails > Wall Mounted Rails > Chrome Wall Mounted 4ft Garment Rail
Chrome Wall Mounted 4ft Garment Rail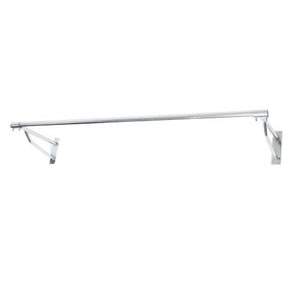 Questions? Call us anytime on 08000 199 309 INTERNATIONAL +44 (0) 207 267 5003
By popular demand, this 4ft Wall Mounted Chrome Garment Rail with chrome finish.
Supplied with 2 wall brackets (fixing screws are not supplied).
Depth of Wall Bracket = 32cms ( 12 1/2" )
Chrome Wall Mounted 4ft Garment Rail can be found in the following locations:
Rating:
Customer Review:
Good product a little more money than I wanted to pay, but nowhere else sold this quality of product for less. Does the job well.
Reviewed By:
STEVEN MCMURRAY
|
Review Date:
14-07-2013