Measuring your ironing board
You must ensure that your ironing board is the correct size for this product.
To ensure the correct fit the board should be measured at its widest point including the depth and its longest point including the depth.
Length = A + C + C
Width = B + C + C
We've made all of our ironing board covers a slightly more generous size to cope with the multiple options of ironing boards available.
Are you sure that this cover will fit your shape & size of Ironing Board?
Homepage > Caraselle Marine > Gonzo Multi-Stain Remover 8 fl oz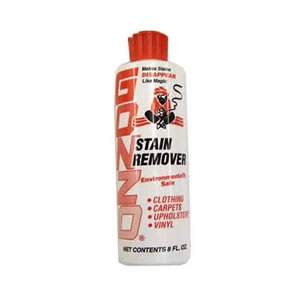 Questions? Call us anytime on 08000 199 309 INTERNATIONAL +44 (0) 207 267 5003
Household stains on fabric and carpets will disappear like magic
Stains treatable include - ballpoint ink, blood, milk, tea, coffee and more
Gonzo Multi-Stain Remover is odourless, non-toxic and non-flammable
Simple instructions and easy to use
8 fluid ounces
Excellent product just used it today =- fantastic result.
Household Stains on Fabric and Carpets will Disappear Like Magic.

Stains treatable by Gonzo Stain Remover include: Baby Formula, Ballpoint Ink, Beverages, Blood, Coffee, Grass, Grease, Milk, Perspiration, Pet Stains, Tea, Urine, Vomit and more.

Gonzo Multi-Stain Remover is Safe for fabrics, Odourless, Non-Toxic and Non-Flammable.

The instructions are very simple, written easy to follow on the bottle, and vary slightly depending on whether the stain has occurred to clothing, rugs, upholstery, vinyl or pre-treated laundry. You get a massive 8fl oz which will last and last.
This product can be found in the following locations:
dada6477 - Monday, 1st October 2012, 8months ago

WELL PACKAGED EXCELLANT SERVICE

anna gray - Friday, 6th July 2012, 11months ago

Excellent product just used it today =- fantastic result.

Jill Smith - Monday, 20th February 2012, over a year ago

This works well on most stains

Beverley Packford - Monday, 13th December 2010, over a year ago

Very Good product