Measuring your ironing board
You must ensure that your ironing board is the correct size for this product.
To ensure the correct fit the board should be measured at its widest point including the depth and its longest point including the depth.
Length = A + C + C
Width = B + C + C
We've made all of our ironing board covers a slightly more generous size to cope with the multiple options of ironing boards available.
Are you sure that this cover will fit your shape & size of Ironing Board?
Homepage > K2R Stain Remover Spray 100ml
K2R Stain Remover Spray 100ml
This item cannot be sent outside of the UK.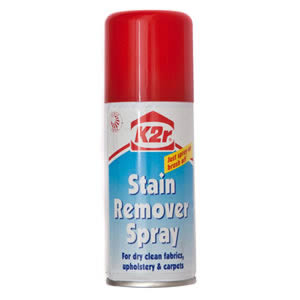 Questions? Call us anytime on 08000 199 309 INTERNATIONAL +44 (0) 207 267 5003
Buy K2R Stain Remover Spray 100ml
For dry clean fabrics, upholstery & carpets
Just spray on & brush off
Treats Grease Spots, Oily & Stubborn Stains
Designed for use with carpets, curtains & upholstery
Manufactured in Switzerland

K2R Stain Remover Spray 100ml Reviews »
Average 5.0/5 from 4 reviews.
For dry clean fabrics, upholstery & carpets
Just spray on & brush off
Treats Grease Spots, Oily & Stubborn Stains
Designed for use with carpets, curtains & upholstery
Manufactured in Switzerland
K2R Stain Remover Spray 100ml can be found in the following locations: