Measuring your ironing board
You must ensure that your ironing board is the correct size for this product.
To ensure the correct fit the board should be measured at its widest point including the depth and its longest point including the depth.
Length = A + C + C
Width = B + C + C
We've made all of our ironing board covers a slightly more generous size to cope with the multiple options of ironing boards available.
Are you sure that this cover will fit your shape & size of Ironing Board?
Homepage > Car, Caravan & Motor Home Accessories > Luggage Strap with Combination Lock
Luggage Strap with Combination Lock
Colour may vary from image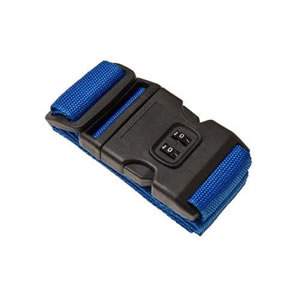 Questions? Call us anytime on 08000 199 309 INTERNATIONAL +44 (0) 207 267 5003
Strong & robust
Heavy duty combination lock
Easy to set push fit combination buckle
Set youir own combination numbers
A good strong & sturdy luggage strap with a heavy duty combination lock.
Easy to set push fit combination buckle.
Tough woven nylon construction.
Set your own combination numbers.
Width - 5cms (2")
This product can be found in the following locations:
Ann Ramsden - Tuesday, 8th December 2009, over a year ago

Excellent product and good value for money in a multipack. Tricky to adjust the access code unless you have little fingers!