Measuring your ironing board
You must ensure that your ironing board is the correct size for this product.
To ensure the correct fit the board should be measured at its widest point including the depth and its longest point including the depth.
Length = A + C + C
Width = B + C + C
We've made all of our ironing board covers a slightly more generous size to cope with the multiple options of ironing boards available.
Are you sure that this cover will fit your shape & size of Ironing Board?
Homepage > Homecare > Clothes Pegs & Peg Caddies > Pack of 10 Deluxe Soft Clip Pegs
Pack of 10 Deluxe Soft Clip Pegs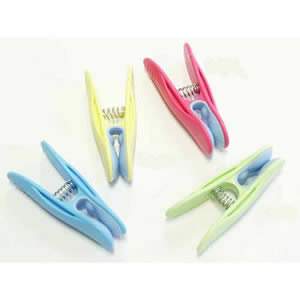 Questions? Call us anytime on 08000 199 309 INTERNATIONAL +44 (0) 207 267 5003
Buy Pack of 10 Deluxe Soft Clip Pegs
Ideal for hanging woollens & delicates
Soft grip pads do not mark delicate garments
Non-slip pads
Matching peg caddy available

Pack of 10 Deluxe Soft Clip Pegs Reviews »
Average 5.0/5 from 1 reviews.
These Deluxe Soft Clip pegs are manufactured in France & are ideal for hanging Woollens & Delicates because the specially designed clips will not leave marks on the garments.
Each pack contains 10 Pegs assorted colours. We also have Peg Caddies available in matching colours & Extra Strong Pegs.
Pack of 10 Deluxe Soft Clip Pegs can be found in the following locations:
Rating:
Customer Review:
no marks on delicates
Reviewed By:
julia nelson
|
Review Date:
25-10-2012