Measuring your ironing board
You must ensure that your ironing board is the correct size for this product.
To ensure the correct fit the board should be measured at its widest point including the depth and its longest point including the depth.
Length = A + C + C
Width = B + C + C
We've made all of our ironing board covers a slightly more generous size to cope with the multiple options of ironing boards available.
Are you sure that this cover will fit your shape & size of Ironing Board?
Homepage > Kitchen Accessories > Pack of 20 Handy Clips (Plastic hangers can now hang skirts)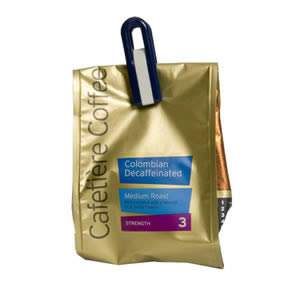 Questions? Call us anytime on 08000 199 309 INTERNATIONAL +44 (0) 207 267 5003
20 Clips for Clothes Hangers, also for papers, sealing food bags, photos etc
Very handy and useful
Can be used to clip cereal and pasta bags
A big plastic paper-clip
20 stylish colourful clips So useful in the office, the kitchen, and in any creative ways you can think of using them! You can add them to the shoulderline hanger or to the colourful hangers that we sell to turn them into skirt hangers. Use for papers, sealing food bags etc.
This product can be found in the following locations:
Audrey Fitch - Friday, 11th March 2011, over a year ago

What did I ever do before these came on the market? They can be fitted onto clothes hangers, providing you have the right size, and then you can hang skirts, trousers, pairs of socks, anything you need to hang, in wardrobe or on clothes line.

Downside is that they are rather expensive, and they do tend to break after a while, and have to be replaced at further expense. But I do buy more because they solve so many problems!