Measuring your ironing board
You must ensure that your ironing board is the correct size for this product.
To ensure the correct fit the board should be measured at its widest point including the depth and its longest point including the depth.
Length = A + C + C
Width = B + C + C
We've made all of our ironing board covers a slightly more generous size to cope with the multiple options of ironing boards available.
Are you sure that this cover will fit your shape & size of Ironing Board?
Homepage > Moth Deterrents > Santa's Balls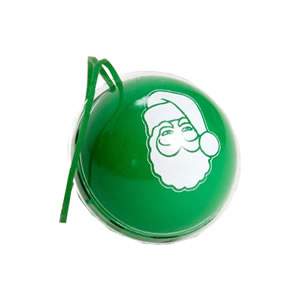 Questions? Call us anytime on 08000 199 309 INTERNATIONAL +44 (0) 207 267 5003
Scented Ball to refresh shoes and make wardrobes smell fresh.
Make wardrobes or drawers smell fresh
Make An Ideal Stocking Filler
These Santa's Balls make a great stocking filler for Xmas. Sold individually here or in packs. They are fragrant and will make Santa's wardrobes smell delightful! Hang them on your next Christmas Tree! Great in your shoes and gym bag and even pop one in the car or in your undies drawer to give a fresh aroma.
This product can be found in the following locations:
Christine Fairhurst - Wednesday, 23rd June 2010, over a year ago

Perfect stocking fillers