Save accidents like this with a CD slot mount in your car
A driver in Monte Carlo had an astonishingly expensive morning when she went for an outing in the high street. The woman caused a £700,000 five-car pile-up in the Monaco capital as she drove her blue Bentley down the main route of the Place du Casino. She managed to drive the £250,000 Azure into a host of other equally expensive cars. She came into contact with a £75,000 Mercedes Benz, a £143,000 Ferrari 430, a £150,000 Aston Martin Rapide and an £80,000 Porsche. This could have been avoided if she had used a CD slot mount!
The easy way to hold your Sat Nav / Mobile Phone / MP3 Player / Loose coins for parking &/or tolls / childrens dummies etc safely in your car.

Ideal for taking on holiday for use in your hire car !

Designed for use with SAT NAVS. MOBILE PHONES, MP3 PLAYERS, IPODS, COINS etc
So simple & easy to use
Keeps the windscreen free of attachments to give clearer road vision
Fits most in-car cd players
Universal Mounting Pad
CD still plays
Durable sticky pad
Disability friendly aid
Stay safe within the law
Reduce hazardous dash wires
Made in the UK
---
Review in the Telegraph By Chris Knapman, 3:00PM GMT 21 Dec 2011

www.telegraph.co.uk/CD-Slot-Mount-review.html
Fancy gadgets and Christmas might go hand-in-hand these days, but sometimes the simple ideas are still the best.

Proving the point is the CD Slot Mount, which consists of little more than a piece of plastic that slips into a car's CD slot, and a sticky pad upon which you can attach a satnav so that it doesn't need to be mounted on the screen. It'll also hold a smartphone, meaning that if you use your phone for satnav you can quickly and easily mount it in the car.

Although you can still listen to CDs when the device is in place, for those who swap discs frequently the Slot Mount might just be something else to get in the way. However, if you use an MP3 player for your in-car entertainment, then this gadget makes a great shelf upon which to place your iPod, which will stay in place during even the most spirited driving.

Other potential drawbacks are that, depending on where your car's stereo controls are located, the Slot Mount might obscure them. Also, if your CD player is mounted low in the cabin (such as in a MINI, for example) then it can take your satnav out of your line of sight.

Available in black or pink, and compatible with most cars, the CD Slot Mount costs £9.95 and was voted the Best British Invention of the Year by the British Inventors Society. Not flashy, but extremely useful, it's a genuinely excellent idea that's been well executed.
---

Monts sous sont la dernière innovation de fournir une solution de fixation sûre universelle dans la zone de bord d'un véhicule automobile. Une grande majorité des voitures, camionnettes, caravanes, monospaces, camions, autocars, caravanes ou bateaux &, ont lecteurs de CD slot-style installé en standard. Mounts fente à CD sont une excellente solution pour les nouveaux appareil portable de montage.
Le pad fourni durables collant assure une adhérence ferme instantanée et partie intégrante de presque n'importe quel dispositif taille d'une main, ou de fixation, même temporaire, de divers petits articles! Pour plus d'informtion s'il vous plaît consulter notre page de démonstration pour plus de détails sur ce nouveau produit étonnant.



Slot Mounts sind die neuesten Innovationen, um eine sichere universelle Befestigung Lösung im Bereich der Armaturentafel eines Kraftfahrzeugs zu schaffen. Eine große Mehrheit der Autos, Lieferwagen, Wohnmobile, Vans, Lastwagen, Busse oder Boote & Wohnwagen haben Slot-style-CD-Player als Standard. CD Slot Mounts sind eine große neue Lösung für die schnelle und einfache Montage tragbaren Gerät installiert.
Die zur Verfügung gestellten dauerhaften sticky pad garantiert eine sofortige fest im Griff und Befestigung der fast jede Hand-große Gerät, oder sogar temporäre Fixierung von Kleinteilen! Weitere Informtionen finden Sie in unserer Demo-Seite für weitere Informationen über diesen verblüffenden neuen Produkts.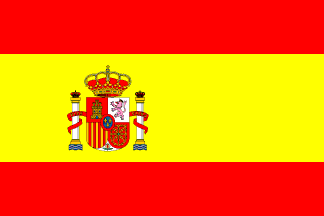 Se holder soporte tragamonedas son la última innovación para ofrecer una solución segura de fijación universal dentro del área de salpicadero de un vehículo de motor. Una gran mayoría de coches, furgonetas, autocaravanas, monovolúmenes, camiones, autobuses o barcos y caravanas, tienen un estilo ranura de los reproductores de CD instalado de serie. Soportes CD de ranura son una gran solución para el nuevo dispositivo portátil rápido y sencillo montaje.
El siempre almohadilla adhesiva durable asegura un agarre firme instantánea y soporte para casi cualquier dispositivo de mano de tamaño, o incluso la fijación temporal de varios artículos pequeños! Para más informtion consulte nuestra página de demostración para obtener más detalles sobre este nuevo producto sorprendente.



Supporto slot sono l'ultima innovazione per offrire una soluzione sicura di fissaggio universale all'interno dell'area cruscotto di un veicolo a motore. Una grande maggioranza di auto, furgoni, camper, monovolume, autocarri, autobus, o barche e roulotte, sono slot-style lettori CD installato di serie. Monta slot CD sono una grande soluzione nuova per un veloce e semplice dispositivo portatile di montaggio.
Il fornito pad adesivo resistente garantisce una presa istante ferma e fissaggio di qualsiasi dispositivo delle dimensioni di mano, o di fissaggio anche temporanea di vari oggetti di piccole dimensioni! Per ulteriori informtion si prega di consultare la nostra pagina demo per tutti i dettagli su questo fantastico prodotto nuovo.
The Caraselle Car Organiser Pink CD Slot Mount. A new British Innovation. Voted Best British Invention of 2011 by The British Inventors Society can be found in the following locations: